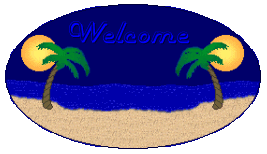 At the first of this page is a letter I got from one of my web page visitors. She did a Luau last year and she shared her party ideas with us. At the bottom of this page is more ideas I found.



Last year, I coordinated our 1st grade End of the Year party for 150 students. Hope this helps!
To finance this event, we asked for a contribution of $1 or more from each child. We also told the students that the more money that we raised the better the party! That seemed to spark extra donations from those that could. All of the activities took place outdoors and our Luau Buffet took place in the outdoor classroom (a covered pavilion). If you don't have that you could set- up a tent or find a shady spot. We decorated this area.

Here is a list of decor items:
Goldfish Bowls filled w/ fish or those glass floating fish from oriental trading.

Lots of Tissue paper flowers made by the children earlier in the week.

Baskets

tropical houseplants

Tiki Torches

coconuts and pineapples

Wooden Bowls

seashells

Bamboo Trays

Hawaiian, Beach boys, and/or calypso music

Inflatable (oriental trading)

Aloha signs

Streamers

bright colored paper products
Most of these items you can collect from parents if you send home a "needs list" and tell them they will be returned.
Menu:

Pig in the blankets ( to substitute for a roast pig! HA)

Fruit kabobs (assorted fruits on bamboo sticks-pineapple, melons, grapes, strawberries, cherries).

Cheese cubes and pepperoni kabobs

Nuts

Sliced oranges(orange smiles)

Kool-aid, Tropical Punch with paper Umbrellas to decorate the cups
Costumes:
Prior to the party children make "grass skirts" from green draw string trash bags and Tissue Paper flower leis.
Games:
Students rotated by class to each game center.

Limbo

Beach Blanket Ball- divide class into teams. Each team is given a bed sheet. They work together to toss the beach ball over to the other team's sheet. Whatever team drops it, loses a point

Seashell search- fill a kiddy pool with play sand; hide seashell in the sand and let each child search for a shell to keep. I found basket of shells at the Dollar Tree, but I know that Oriental trading sales them. You can also ask for donations from parents.

Coconut Pass- "hot potato" with a tropical flare! This was a big success!
Really wish we could do it again... but it is nice to change things up a bit! Hope this helps! Anna :)
Other ideas.....
You can purchase hula skirts, lei's, ankle leis and hula girl straws from Oriental Trading and Balloon and Novelity.
You can purchase coconuts from the store, cut in half and use for drinking cups.
Watermelon always looks 'tropical". It can always be cut in half and hulled out then use the empty hull as a bowl for your fruit.
Always have a Polaroid camera around to take pictures of the kids with their teachers. Put them in front of a decorated area for a background.
If you have any ideas to add to our Luau please send them in. I will add them right away. Thanks!

A great big thanks to Anna for her great party plan and to Tropical Nights for the graphics on this page.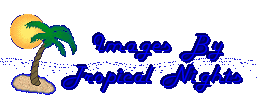 Back to End of the Year.